How To Say No To Tech — With Erhardt Graeff, Alex Hanna & Dawn Nafus
HOW TO PARTICIPATE
This event will be live-streamed via Zoom: https://umich.zoom.us/j/91304715274?pwd=Qm1iL1psd3dHdW1EdTQ3RDV2TkUyUT09 (Passcode: ESC).  Registration is not required.
About
Students commonly ask us, "I want to work in the tech industry, but I care about ethics. What do I do if I'm faced with an unethical design?" This panel brings together people from industry and academia who are thinking about this question.
Panelists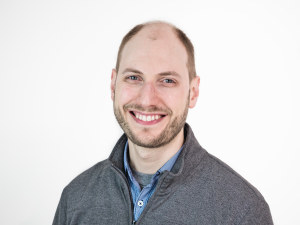 Dr. Erhardt Graeff is an educator, social scientist, and public interest technologist. He works on the design and use of technology for civic engagement, civic learning, and social justice, and on the ethical responsibility of technologists as stewards of democracy. His current research is on articulating the responsibilities of engineers as citizens, developing new forms of civic education within undergraduate engineering, and community-engaged collaborative data science to help organizations fighting mass incarceration. His pedagogy is organized around creating spaces for student-owned and -led public interest technology projects. Erhardt is an Assistant Professor of Social and Computer Science and Interim Director of the Affordable Design and Entrepreneurship program at Franklin W. Olin College of Engineering and a faculty associate at the Edmond J. Safra Center for Ethics at Harvard University. He holds a PhD in Media Arts and Sciences from Massachusetts Institute of Technology.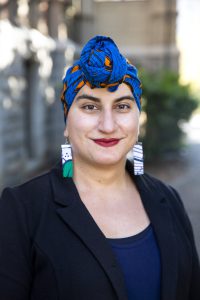 Dr. Alex Hanna is Director of Research at the Distributed AI Research Institute (DAIR). A sociologist by training, her work centers on the data used in new computational technologies, and the ways in which these data exacerbate racial, gender, and class inequality. She also works in the area of social movements, focusing on the dynamics of anti-racist campus protest in the US and Canada.
Dr. Hanna has published widely in top-tier venues across the social sciences, including the journals Mobilization, American Behavioral Scientist, and Big Data & Society, and top-tier computer science conferences such as CSCW, FAccT, and NeurIPS. Dr. Hanna serves as a co-chair of Sociologists for Trans Justice, as a Senior Fellow at the Center for Applied Transgender Studies, and sits on the advisory board for the Human Rights Data Analysis Group and the Scholars Council for the UCLA Center for Critical Internet Inquiry. FastCompany included Dr. Hanna as part of their 2021 Queer 50, and she has been featured in the Cal Academy of Sciences New Science exhibit, which highlights queer and trans scientists of color. She holds a BS in Computer Science and Mathematics and a BA in Sociology from Purdue University, and an MS and a PhD in Sociology from the University of Wisconsin-Madison.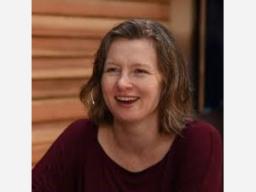 Dr. Dawn Nafus is an anthropologist and senior research scientist at Intel Labs, where she leads research that enables Intel to make socially-informed decisions about its products. Her previous work examined health and environmental sensing, and the relationship between ethnography and data science. Her current work examines AI and climate change, with an emphasis on the changing infrastructures of computation. She is the editor of Quantified: Biosensing Technologies in Everyday Life (MIT Press, 2016), co-author of Self-Tracking (MIT Press 2016) and co-editor of Ethnography for a Data-Saturated World (Manchester University Press, 2018). She speaks on these topics at a wide variety of technology, policy, and academic venues, including SXSW, the OECD, and the National Academy of Sciences. She served as Program Co-Chair for the Ethnographic Praxis in Industry Conference (EPIC) 2018 and holds a PhD from the University of Cambridge.
ESC is generously supported by the School of Information; the Center for Political Studies at the Institute for Social Research; and the Department of Communication & Media in the College of Literature, Science, and the Arts at the University of Michigan.