Sahana Udupa: Digital Influencers and the Business of "Data Tested" Campaigns in India
How to Participate:
Participants are invited to attend in-person at Weiser Hall, Room 110. More information can be found here: https://events.umich.edu/event/101422
About:
This talk will delve into the narratives and strategies of a new class of political consultants and the divergent practices of election influencers in India, to propose "shadow politics" as a digitally mediated structure of election campaigning. Highlighting the specificity of shadow politics in terms of "data centricism" and the dual structure of official-unofficial campaign streams, I will discuss how disinformation and extreme speech production is intricately linked to the logics of political marketing and growing uptake for digital tools that define the evolving spaces of commercial political consultancy. Theoretically positioning "shadow politics" in relation to distinctive mass political cultures of South Asia discussed in postcolonial scholarship, I will conclude by highlighting policy directions for disinformation regulation.
Speaker: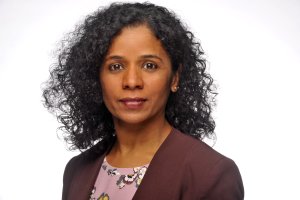 Sahana Udupa is Professor of Media Anthropology at the University of Munich (LMU) and Principal Investigator of the For Digital Dignity Research Network. Her latest publications include the co-authored monograph, Digital Unsettling: Decoloniality and Dispossession in the Age of Social Media (New York University Press, with E. G. Dattatreyan), and co-edited volume, Digital Hate: The Global Conjuncture of Extreme Speech (Indiana University Press). She is the recipient of Joan Shorenstein Fellowship at the Harvard Kennedy School, Francqui Chair (Belgium) and European Research Council Grant Awards.
This event is part of the Center for South Asian Studies (CSAS) lecture series, and is co-sponsored by the Center for Ethics, Society & Computing (ESC).