Mara Mills: The History of 'Impairment'
How to Participate:
Participants are invited to attend in-person at 1014 Tisch Hall. Advance registration is not required.
Title:
The History of 'Impairment'
Abstract:
"Impairment" is a key term in Anglophone disability studies and medical discourse, referring to physical difference, limitation, or injury. When disability scholars and activists critique the definition of impairment, they generally place the concept in the genealogy of medicalization and inappropriate pathologization. Yet as this talk will show, the history of impairment is as bureaucratic and actuarial as it is medical. Popularized by the American life insurance industry in the early twentieth century, "impairment" indicates rating as well as diagnosis—the attachment of value, risk, or financial loss to particular traits. Specifically, impairment emerged as a form of information for corporate surveillance when life insurance companies joined with the Library Bureau in the 1890s to pool data on "impaired risks" among applicants. This talk is drawn from a forthcoming article by Mara Mills and Dan Bouk, written after years of speculation among the authors that our areas of expertise—the history of disability and technology (Mills) and the history of life insurance (Bouk)—have more than a passing affinity.
Speaker: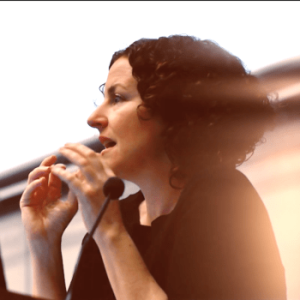 Mara Mills is Associate Professor of Media, Culture, and Communication at New York University, with expertise in sound studies, disability studies, the history of electronics, and the history of the telephone. Her book Hearing Loss and the History of Information Theory is forthcoming from Duke University Press. Mills is currently working on the history of optical character recognition and, with Jonathan Sterne, she is co-authoring a book on the history of audio time stretching. She has published articles in Technology & Culture, IEEE Annals of the History of Computing, Grey Room, differences, Social Text, Film Quarterly, and PMLA, among many other academic journals.
This talk is part of the STeMS Speaker Series and co-sponsored by the Center for Ethics, Society and Computing (ESC), the Department of American Culture; the Department of Communication and Media, and the UM Initiative on Disability Studies.